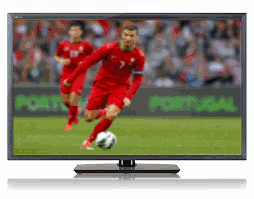 Can you win big and get rich from sports betting?
Yes, however, sports betting is no get rich quick scheme. Here is our 10 step guide to making money from sports betting shared from famous punters.
Betting professionals such as Billy Walters and Matthew Benham are some of the world's richest gamblers and they've continuously developed and refined their skilled through the years. Billy Walters has proven that it is possible to become very rich outside soccer betting. He has specialized in NFL and NBA betting. Walters has a small army of runners that place bets for him and Matthew Benham has an entire company in order to provide data for his model.
Here are 10 things you need to know to become rich from sports betting:
You need to find value - the most important of all skills that you need to master in order to win at sports betting is to spot value.
Management - the management of money is key to all sports betting activities. You should grow your bankroll quickly.
Betting patience - In order to bet well, you need to know that betting is a marathon and not a sprint.
Finding the right Bookmaker - if you want to bet successfully, you need to find a good bookmaker.
Betting with exchanges - you should try betting exchanges, they do not ban you for winning either, as you are betting against other customers of the exchange.
Stop betting on Parlays - Parlays aren't a good way to win money, as they require a huge accumulation of winning bets.
Finding the right sport - finding the right sport is important, you need to find which sport is the best for you and the best to bet on.
Following the right experts, soccer tipsters, analysts - there are many sports bettors that are successful, you can follow their strategies and find out the way to win.
Finding an agent - this way you can bet way more than you'd usually be able to. There are many agents to choose from.
Starting a betting factory - in order To make big money by betting on sports, you need to place a lot of bets and use the data from those bets in order to make your model better
Click here for all
Soccer blog